Issuing Invoices
30 Jan 2020 in:
Invoicing
In FM, sending invoices to clients is quick and easy. You can create them manually or based on tracked time and expenses.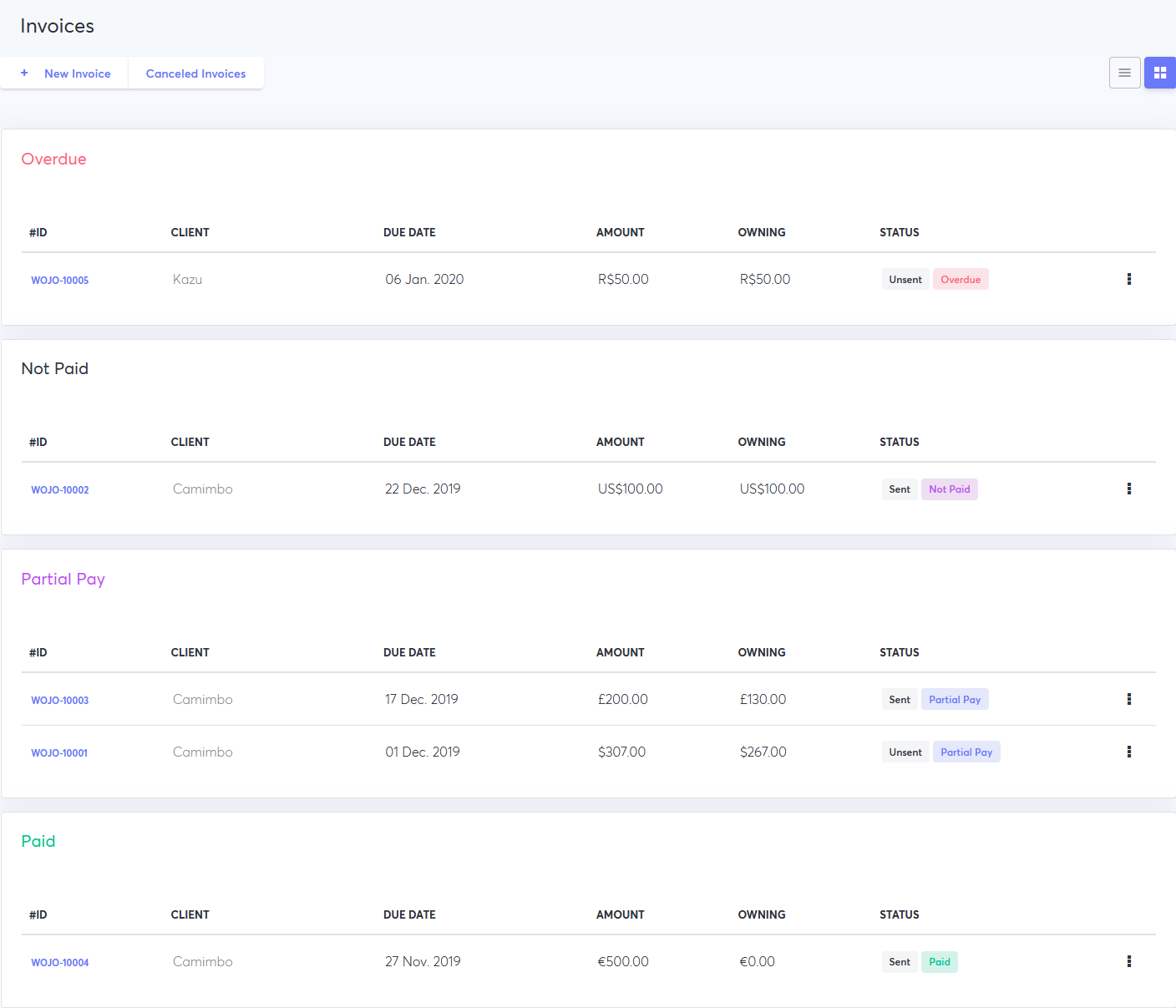 Creating Invoices
Open Invoices.
Click New Invoice
Select a client company or enter a new one.
Enter the address and choose a currency and a language in which you wish to issue the invoice.
Enter the invoice ID, which will be generated automatically for all subsequent invoices (see below).
Set the issue date and the due date.
Choose how you wish to add invoice items:
Free-form invoice - add items, costs, and quantity manually.
Invoice based on tracked time and expenses in projects - select projects, the time period, and how to group invoice items.
Add items manually or from a template.
Add a tax where applicable (learn more).
Add a discount (optional).
Add a note for the client or a private comment (optional).
Click Create Invoice.
Setting the Invoice ID
FM can create invoice IDs automatically, based on the invoice number you set for the first invoice. Here is the example:
Sending Invoices
Open Invoices.
Open an unsent invoice.
Click Send by Email.
Enter one or more recipients.
Enter the email message.
Choose whether to allow online payments: full, partial or not at all.
Click Send Invoice.
When you send the invoice, your client will receive an email with the invoice PDF in the attachment.
Making Payments
If you enabled online payments, you'll be notified when the client makes the payment. You can also manually mark an invoice as paid: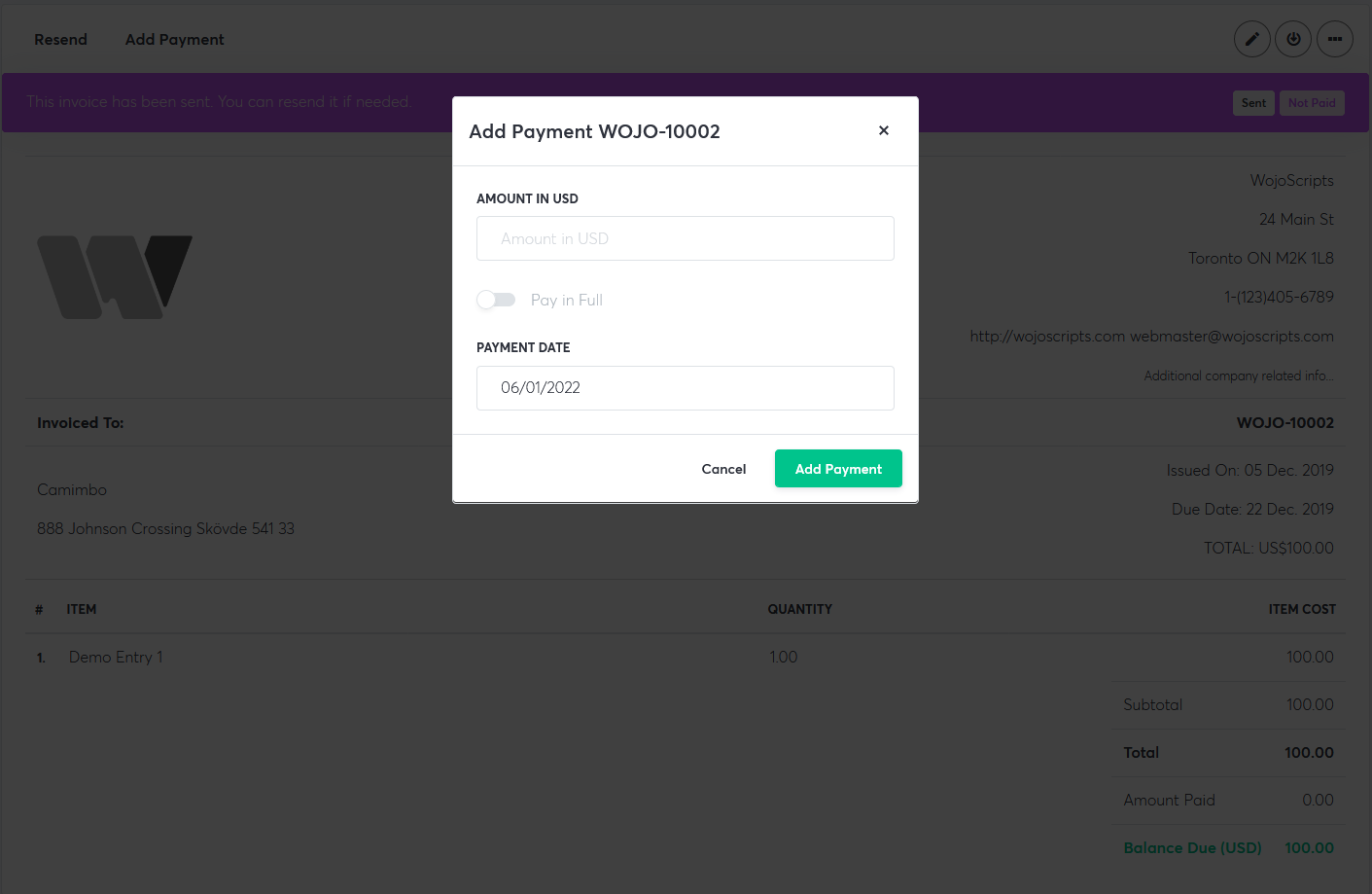 Go to Invoices
Select an invoice.
Click Add Payment.
Enter the amount and the date.
Click Save Payment.
The invoice will then appear under Recently paid or Partially paid, depending on whether a full or partial payment has been made.